2009 Hyundai Tucson
1590 products
Reading Time: 03 min 02 sec.
Table of Contents
1.
Summary
2.
2009 Hyundai Tucson
3.
Best Replacement Parts for your 2009 Hyundai Tucson
4.
How to improve the performance of the 2009 Hyundai Tucson?
5.
Why Choose Genesis Tuners
6.
Takeaways
Summary
The 2009 Hyundai Tucson is a combination of crossover and utility vehicle that can comfortably carry passengers but lacks luxury items. We recommend installing Spyder Auto LED headlights and EGR body kits on your 2009 Hyundai Tucson. To improve the performance of a Hyundai Tucson, replace some parts such as suspension and exhaust
2009 Hyundai Tucson
The 2009 Hyundai Tucson is a refined blend of compact utility vehicles and crossover vehicles, combining the strengths of both. In addition to passenger comfort, it offers a generous amount of cargo space (54 cubic feet) for this size class - only lacking in such luxury items as a navigation system, DVD player, moonroof, or leather interior options. The suspension/wheel layout (AWD on top models) aids in delivering very good handling thanks to nicely tuned steering with a consistent feel that allows you to take turns quickly without excessive compromise to either ride quality or noise level. But while it was busy adding sophistication and refinement to its entry-level model line up by beefing up its looks and features department, it left road-hugging enthusiast buyers out in the cold by all but axing its most exciting product from their portfolio when they ditched the Tiburon GT altogether for 2009 - after having executed upon plans years ago during the days ahead of Y2K giddiness world economy crisis hype surrounding boom times millennium celebrations at the alleged end of the decade into new century BS!
Best Replacement Parts for your 2009 Hyundai Tucson
The first thing we recommend is a new set of headlights. Considering the 2009 Hyundai Tucson does not come with projector lenses, upgrading them to Spyder Auto's LED lights will give your car much better visibility during night drives and eliminate glare from oncoming traffic. The second upgrade we recommend is EGR body kits that come in both front bumper and rear bumper variations. They'll add an aggressive look to your Elantra right off the bat while also giving it that fierce aura whenever you're driving around town. Last but not least is Sparco racing seats. They give your ride an aerodynamic flair while also offering the driver/passenger a better grip during cornering and a much more rigid, supportive feel to them in terms of support and comfort!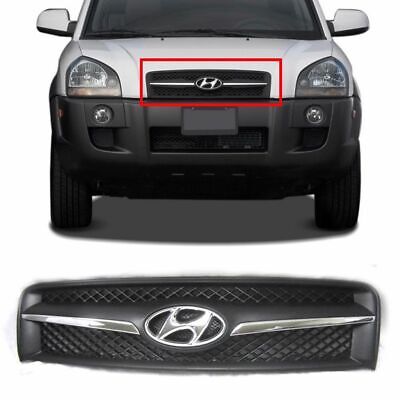 How to improve the performance of the 2009 Hyundai Tucson?
To improve the performance of the 2009 Hyundai Tucson, Genesis Tuners recommend replacing a few parts. First, get your hands on some suspension components from Bilstein Suspension to help tighten up the ride of your car. This will allow you to take turns faster and more safely! Next, replace your factory exhaust system with one from APR Performance Exhausts. It's an affordable upgrade that will help keep power delivery efficient throughout your engine's rev range. Lastly, add some nitrous oxide systems from Nitrous Express to give you that extra push when you need it most!
We recommend upgrading the exhaust system on your Tucson with a Stillen or GrimmSpeed Exhaust Package. They both make great-sounding and affordable kits that are easy to install on your car. Plus, they come with detailed instructions, which makes it even easier for you to put them in yourself without having an auto shop do it for you, saving money and improving your car's sound at the same time. Genius! Get a kit from us at Genesis Tuners today.
Why Choose Genesis Tuners
At Genesis Tuners, we understand how important your 2009 Hyundai Tucson is to you. We strive to be the go-to place for any and all parts needs for your 2009 Tucson. Feel free to contact us today and we'll be happy to help you get what you need!
Takeaways
1. The 2009 Hyundai Tucson is a compact, utilitarian vehicle.
2. It is recommended to upgrade headlights and EGR body kit.
3. Genesis Tuners recommends replacing your factory exhaust with an APR performance exhaust to make taking turns faster and more safely.
Showing 1 - 48 of 1590 products