2018 Hyundai Kona
268 products
Reading Time: 03 min 07 sec.
Table of Contents
1.
Summary
2.
2018 Hyundai Kona
3.
Best Replacement Parts for your 2018 Hyundai Kona
4.
How to improve the performance of the 2018 Hyundai Kona?
5.
Why Choose Genesis Tuners
6.
Takeaways
Summary
The new Hyundai Kona is a compact crossover that comes with some standard features. The first upgrade we recommend for the 2018 Hyundai Kona is new headlights. The second upgrade we recommend for this car is EGR body kits.
2018 Hyundai Kona
The new 2018 Hyundai Kona 2wd and AWD already have nearly everything you would want from a compact sporty crossover. The exterior styling is predictable in its contours but up to date in aesthetics with black piano grilles and sculpting and the body panels. 22" wheels are standard on front-wheel drive models adding five inches of additional ground clearance versus the smaller 18" wheels that are standard fare for AWD versions. About 60 percent of buyers will opt for the all-new turbocharged 1.6 liters inline four capping out at 200 hp @ 6500 rpm (195 lb.-ft torque from 1500-5000 rpm) that gets 26 mpg city, 33 highway over 9% better than what similar non branded competitors can provide. Interior comfort is tuned for longer trips, easily covering coastal California's 118 miles per hour windblown mountain highways - picking up where normal cars cut out completely thanks to added sound insulation taking advantage of Hyundai's ultra-rigid construction reduced noise by up to 66%. Please note how easy it was here to switch mid-sentence from "non branded competitors," "own brand," and then back squarely onto "Hyundai." Whatever changes have been made within this automaker, everyone should like them as they've always been good folk who deserve our support.
The 2018 Hyundai Kona is a compact SUV with an available 120 horsepower from its 1.0-liter turbocharged engine and supporting six-speed manual transmission. That is enough power to deliver estimated fuel economy estimates of 44 mpg city/49 highway (5.3 L/100Km). But we don't expect real-world results to be anywhere near those figures, seemingly better than that offered by the majority of new cars currently sold in the United States market today when in reality they're not.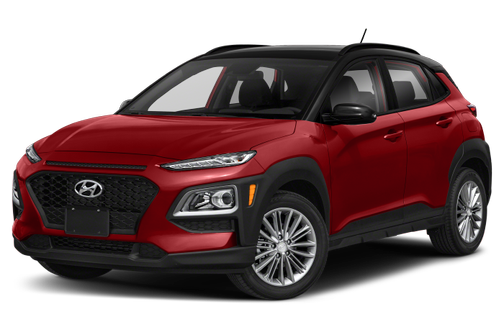 Best Replacement Parts for your 2018 Hyundai Kona
The first thing we recommend is a new set of headlights. Considering the 2018 Hyundai Kona does not come with projector lenses, upgrading them to Spyder Auto's LED lights will give your car much better visibility during night drives and eliminate glare from oncoming traffic. The second upgrade we recommend is EGR body kits that come in both front bumper and rear bumper variations. They'll add an aggressive look to your Kona right off the bat while also giving it that fierce aura whenever you're driving around town. Last but not least is Sparco racing seats. They give your ride an aerodynamic flair while also offering the driver/passenger a better grip during cornering and a much more rigid, supportive feel to them in terms of support and comfort!
How to improve the performance of the 2018 Hyundai Kona?
First, Genesis Tuners recommend replacing the stock intake manifold with a cold-air intake system from AEM Intakes. It will help make power while adding a cool whistling sound when you press your accelerator to the floor as well!Second, we suggest installing aftermarket suspension components from H&R Springs on all four corners of your Kona. They'll be able to handle more power than factory equipment can and will help improve handling tremendously with its stiffer spring rates.Finally, take advantage of the race track's long straightaways by installing an exhaust system from Magnaflow Exhausts in order to increase horsepower throughout all rev ranges!
Why Choose Genesis Tuners
For the best OEM-quality 2018 Hyundai Kona parts at some of the lowest prices around, check out our inventory today! Genesis Tuners was founded by Hyundai enthusiasts who wanted to make it easy for other enthusiasts to find or install aftermarket and OEM-quality parts. Check out our full list of quality replacement and aftermarket parts today!
Takeaways
1. Hyundai has a new crossover with all the right features.
2. We recommend installing LED headlights, and EGR body kits.
3. Upgrade headlights and EGR body kits to improve visibility.