2020 Hyundai Palisade
22 products
Reading Time: 01 min 30 sec.
Table of Contents
1.
Summary
2.
2020 Hyundai Palisade
3.
Best Replacement Parts for your 2020 Hyundai Palisade
4.
Why Choose Genesis Tuners
5.
Takeaways
Summary
We recommend that the Palisade be made over by replacing its headlights with LED lights, changing its windshield A-pillars to T-Rex Grilles.
2020 Hyundai Palisade
The most inclusive Tourer ever. Iconic coupe styling with the versatility of a wagon, the Hyundai Palisade, the world's new crossover tourer, redefines everything you thought about mobility and driving fun. It makes every journey easier and more exhilarating than ever before, as you have access to an unmatched level of comfort and connectivity all while touting that familiar sports car style wherever your destination takes you.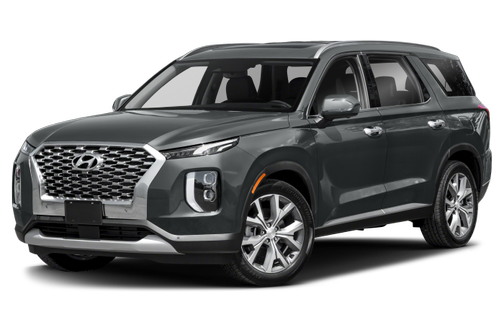 Best Replacement Parts for your 2020 Hyundai Palisade
Our recommendation for the 2020 Palisade is a complete makeover. We'd first recommend replacing the headlights with Spyder Auto's LED lights. They offer high-performing bulbs that increase visibility during the night and eliminate glare from oncoming traffic while also giving it a mean, sleek look at night because of their concave lenses. The A-pillars of the windshield can be replaced with T-Rex Grilles' side vents that'll add some unique looks to your Hyundai SUV. Additionally, we recommend EGR body kits pieces as they're aerodynamic and will noticeably reduce air drag on your ride when you're driving around town! And last but not least are Sparco seats to give your car an even more sporty feel as well as support during hard cornering procedures!
Why Choose Genesis Tuners
At Genesis Tuners, we have a great selection of new and OEM-quality aftermarket parts for your 2020 Hyundai Palisade. We're passionate about Hyundai vehicles, including the 2020 Palisade, which is why we aim to be the go-to place for any and all replacement part needs for your 2020 Hyundai Palisade. Feel free to contact us today and we'll be happy to help you!
Takeaways
1. Spyder Auto and T-Rex Grilles offer products to improve the visibility and aesthetics of the Palisade.
Showing 1 - 22 of 22 products