2015 Hyundai Elantra
1072 products
Reading Time: 01 min 59 sec.
Table of Contents
1.
Summary
2.
2015 Hyundai Elantra
3.
Best Replacement Parts for your 2015 Hyundai Elantra
4.
Why Choose Genesis Tuners
5.
Takeaways
Summary
The 2015 Hyundai Elantra is an entry-level car that has gained more refinement and flair. Genesis Tuners sell replacement and aftermarket parts for Hyundai cars.
2015 Hyundai Elantra
The 2015 Hyundai Elantra follows the basic formula of its acclaimed predecessor while injecting a higher level of refinement and entertainment flair. It's still one of our favorite entry-level cars for those who want an economical compact sedan that handles well enough to make drivers smile. In addition to class-leading power ratings, it doles out excellent performance with no effort from the driver whatsoever. Either transmission provides smooth acceleration, and smooth braking is handled automatically at all times via electronic controls.
The 2015 Hyundai Elantra is a front-wheel-drive compact car with a 2.0-liter, turbocharged four-cylinder engine that makes 173 hp and 154 lb-ft of torque. A six-speed manual transmission comes standard; an automatic is optional. With its 173 horsepower, the Elantra outguns cars like the Honda Civic Hatchback HF Turbo and becomes quicker than rival sedans like the Honda Accord sedan (172 hp). Yet fuel economy remains at 28 mpg city/38 highway while returning 30 mpg combined.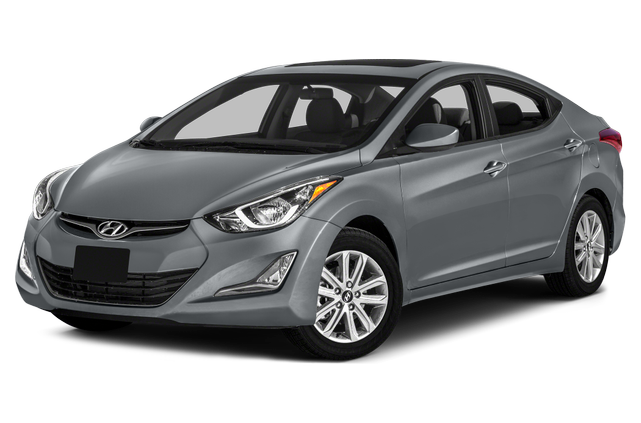 Best Replacement Parts for your 2015 Hyundai Elantra
The first thing we recommend is a new set of headlights. Considering the 2015 Hyundai Elantra does not come with projector lenses, upgrading them to Spyder Auto's LED lights will give your car much better visibility during night drives and eliminate glare from oncoming traffic. The second upgrade we recommend is EGR body kits that come in both front bumper and rear bumper variations. They'll add an aggressive look to your Elantra right off the bat while also giving it that fierce aura whenever you're driving around town. Last but not least is Seibon carbon fiber hood and trunk replacements that will make your Elantra look like something straight out of a magazine!
Why Choose Genesis Tuners
We're Hyundai enthusiasts, and we want to make sure that you get the best possible parts for your 2015 Elantra. We offer OEM-quality replacement parts with a variety of options, making it easier than ever to find the right part for your car. Check out our full list of quality Hyundai replacement and aftermarket parts today!
Takeaways
1. The 2015 Hyundai Elantra is a new and improved version of the popular 2014 model.
2. Spyder Auto offers LED headlights, EGR kits for the front and rear of your car.